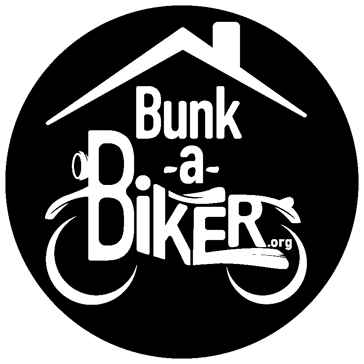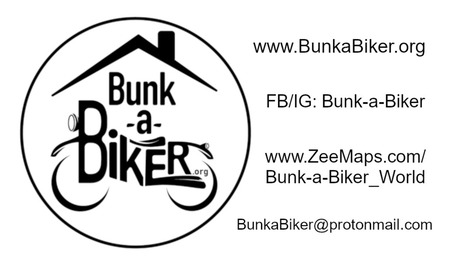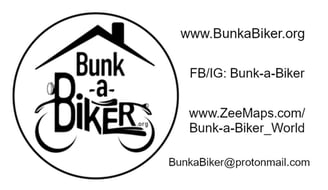 The Center for All Other BaB Information
Before you join the BaB map, this article will give you lots of information about being a host, including what important information you should put on your pin. (Click on the door.)
It's unfortunate that there will always be people to abuse a community like Bunk-a-Biker so we have this list with information about the incidences. If you're a host, we highly recommend you check this list every so often to make sure your potential future guests aren't a known problem. (Click the apple.)
Step-by-step directions on how to get to the map, how to search for a host, and how to contact them. (Click on the map.)
If you would like to print business cards, here is the template that Zee uses for hers. You can right click to save this photo to use with VistaPrint and it will fit to their dimensions: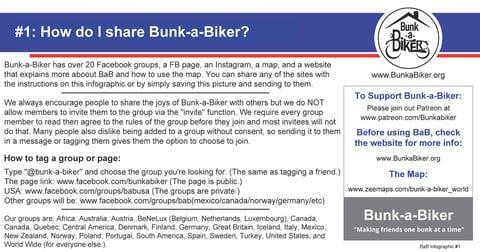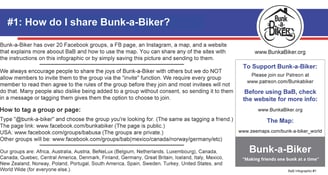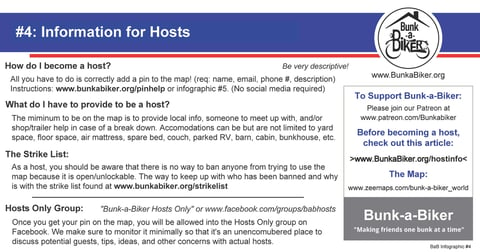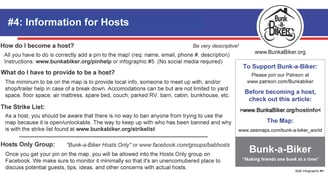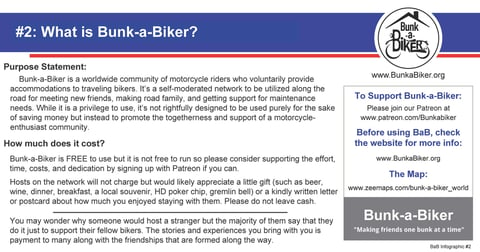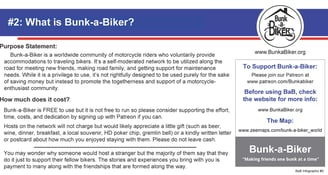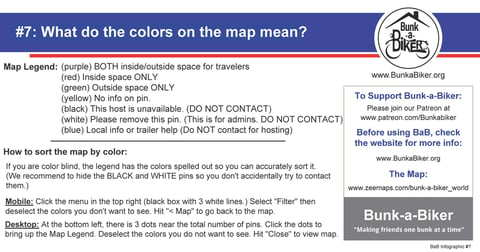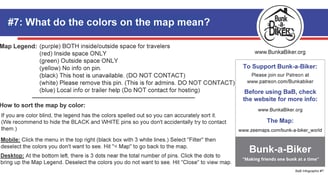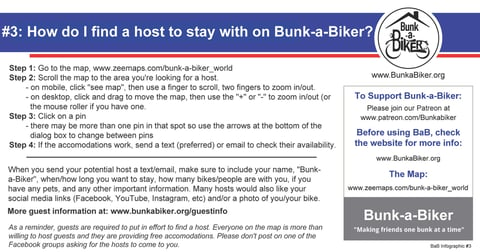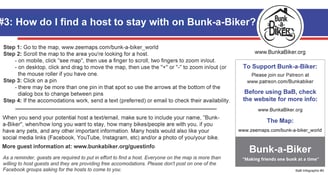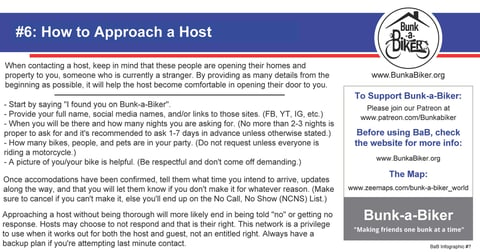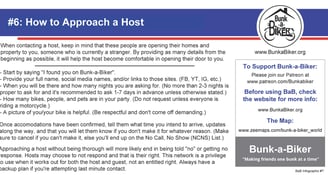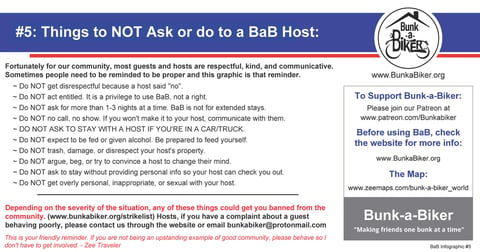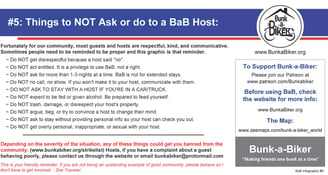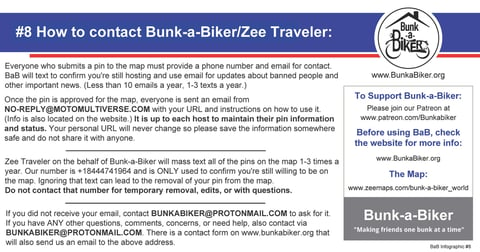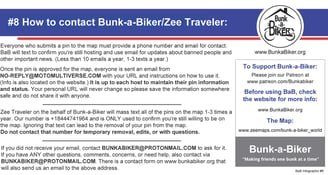 If you would like some help remembering information regarding BaB, here is a few handy infographics that you can save and share wherever you'd like.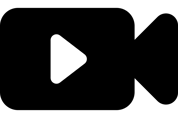 Below is a Google Advertisement.